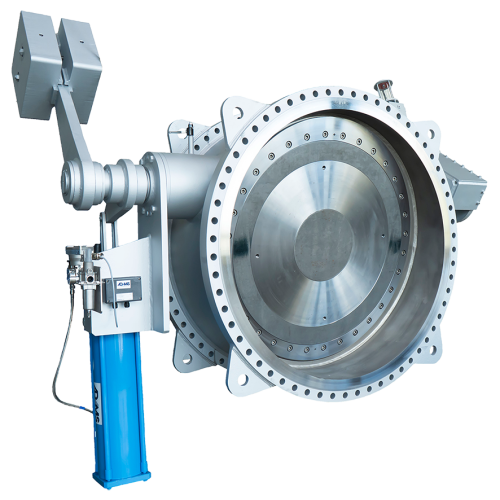 FCC process requires highest reliability
FCC units are essential parts of refineries which comprise extreme conditions. Malfunctions or leakages within the FCC process lead to hazardous damages of both the equipment and the environment and can cause serious hazards to people. All equipment, including the valves, need to be designed to fulfil the highest safety requirements.
ADAMS addresses these high demands of the FCC process and its risks well and offers the most suitable solutions that are tried and tested for decades. We design the valves for critical requirements. They have proven their reliability and efficiency since 1960 in a wide range of applications throughout the world. Decades of experience in FCC process
One of the first ADAMS valve for this critical application was delivered in 1978 to our customer BP in Rotterdam for a UOP Fluid Catalytic Cracking process, it was one of the first triple eccentric tight shut off valves worldwide used in a process like that. Both of the two tight shut-off valves type HTK DN750 are still in service today. This proves the high quality and reliability of not only the design but also the valve itself. Nowadays we have installed numerous of the high-quality ADAMS valves around the FCC expanders worldwide.