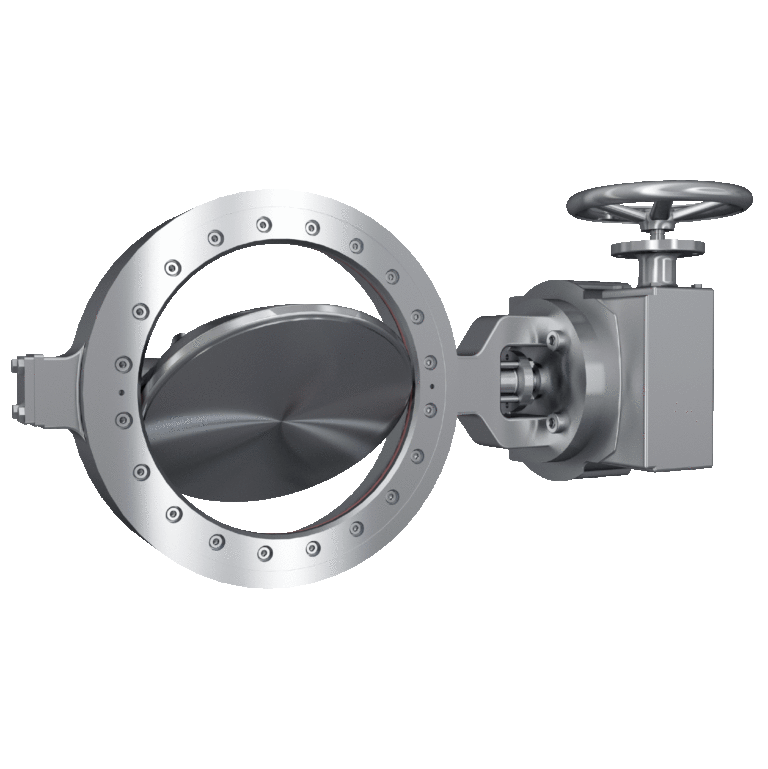 Replacement for standard butterfly valves and HPBV
The block and control valve WAK is an economical design suitable for many duties. The streamlined disc moves smoothly without flutter. When the valve is closed the disc is pressed tightly against the seat which is incorporated into the body. Opening and closing are free of friction and jamming.
The sealing system is completely integrated within the body utilizing the conventional ADAMS laminated metal/graphite sealing. The WAK is a general purpose valve for many applications involving fresh water, seawater, sewage, hydrocarbon and wet gas. Our block and control valve type WAK is well-proven, many of them are still in use after several decades.
The block valve type WAK is available in a variety of models, such as:
SIL certified
Single flange model
With tapped and through-holes (lug type
Construction lengths in accordance with API 609
Valves designed in accordance with international standards, e. g. ANSI, API, ASNE, MSS, NACE
Operation: Manual, electric, pneumatic, hydraulic
Low operation torques
Compact design
Low weight
Excellent control characteristics
Features of the block and control valve WAK
Tight shut-off and control
Operation: manual, electric, pneumatic, hydraulic