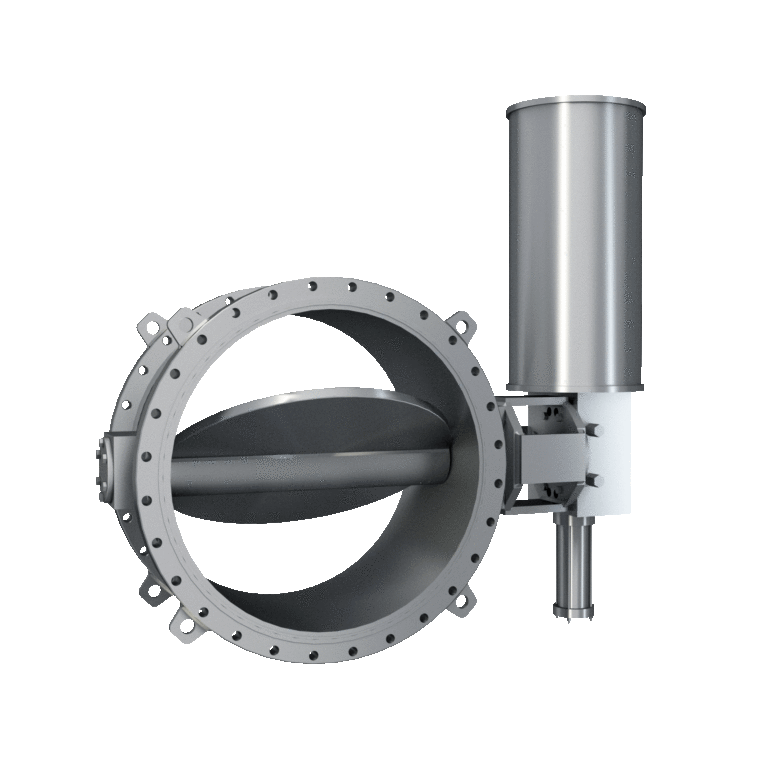 Ideal for optimum flow control
The step seated or swingthrough throttle valves DSK/ASK are ideal for optimum flow control of gaseous and liquid media.
Streamlined disc profile gives low pressure loss and excellent control characteristic. Depending on control requirements, these valves are fitted with manual, electric, pneumatic or hydraulic actuators.
Construction lengths in accordance with ISO 5752 BS 13 (F16), ISO 5752 BS 14 (F4) and ASME B 16.10, API 609. Custom-made construction lengths on request
Valves designed in accordance with international standards, e. g. AD technical instructions, ANSI, API, ASME, ATEX, BS, DGRL, DIN EN / ISO, GOST, KTA, MSS, NACE, RCC-M
Operation: Electric, pneumatic, hydraulic
Precise flow control
Low operation torques
Simple maintenance
Field repairable
Heating jacket
Temperature resistant body plating
Vulcanized hard rubber coating
Spring-loaded stuffing box
Emission-free shaft sealing, complying with Clean Air Act 1990
Bearings outside flow stream for high temperature duties
Emergency operation
Wafer type
Butt weld ends
Features of the throttle valves DSK/ASK
Step-seated ASK design or the DSK swing through design for flow control of gas or liquid media
Economical, steel welded construction
Operation: manual, electric, pneumatic, hydraulic