As individual as the hydropower plants are our valves. This is why we we'll provide the right accessoires, based on the valves requirements, such as air supply and ventilation valves, overspeed detectors, bypass lines, spools as well as axial piston valves and needle valves.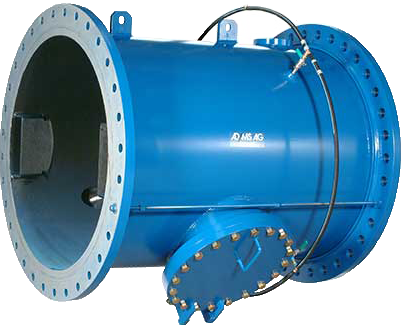 Pipe Spool
Upstream and downstream pipe spools are equipped with manhole entries as well as accessoires like drainage, ventilation and connection flanges. Depending on the concept, intermediate tubes or dismounting- or adapter flanges may be necessary. We can equip them with flange adapters and dismounting flanges according to our customer requirements.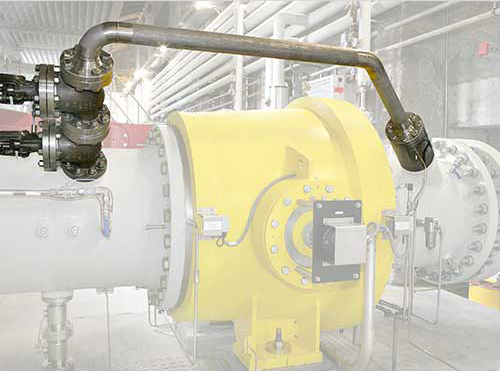 Bypass
A bypass takes on an important function as a filling line or for pressure equalisation. Its design and concept represent challenging tasks for which we are very well equipped. We collaborate with customers to produce the right solution for decade-long safe operation. In most cases we manufacture a bypass of stainless steel and other high quality materials and comprise multiple components, which will be described in more detail in the following.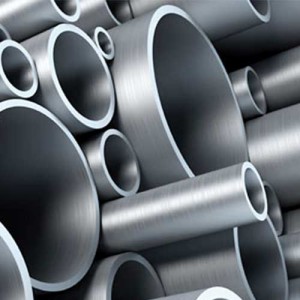 Pipes, elbows and connection flanges
The bypass concept determines the design and form of pipes, elbows and their connection flanges. All of these parts are produced in our own workshop, and then delivered ready for assembly to the construction site.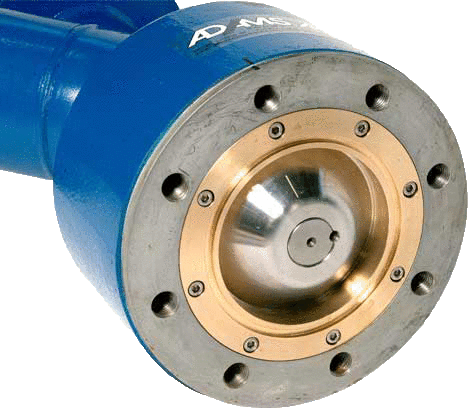 Needle valves
For high flow rates and pressures, needle valves are used for bypass lines. Operation can be performed manually, hydraulically or electrically.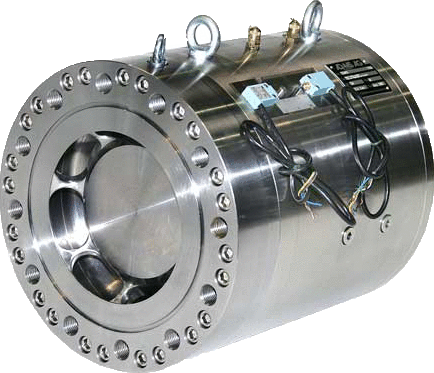 Axial piston valves and gate valves
Axial piston valves are the optimal solution for controlled pipe filling, even under extremely high pressure, and can also be used as a control valve for starting up pumps. Made of stainless steel, they are characterised by their longevity and high level of availability. The interrupted water jet and bent position prevent a wash out of the corrosion protection in the area of the water jet inlet. Operation is done either water or oil-hydraulically via an electronic positioner. Additionally, the axial piston's position is visually displayed on a scale. Gate valves are ideal as hand-operated shut-off valves under low pressure. Based on the specific requirements, gate valves can be provided in stainless steel.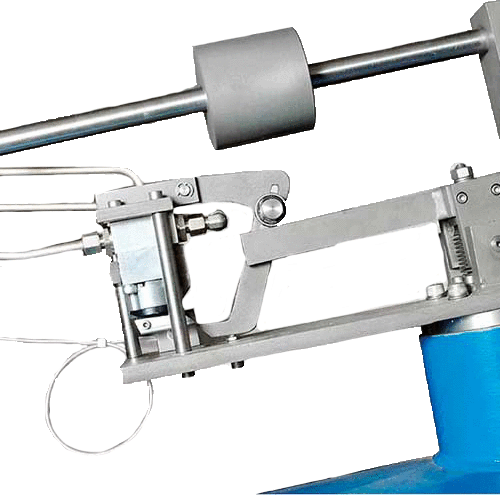 Overspeed detectors
Adams overspeed detectors stand out due to their compact structure and are made from high quality stainless steel. The proven function principle secures availability at all times as a mechanical trigger in the event of a penstock rupture. The trigger is configured via weights and the size of the impact plate found in the current. The trigger signal can be transmitted via an electric contact as well as via a hydraulic valve. The latter facilitates triggering even in the event of power loss.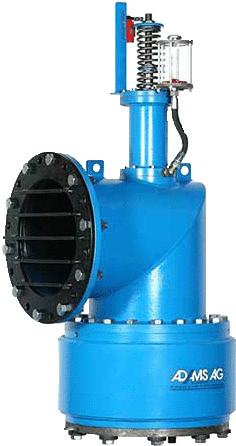 Ventilation valves
Ventilation valves are generally used for ventilating pressure lines and are designed and constructed as ball vales or plate valves.