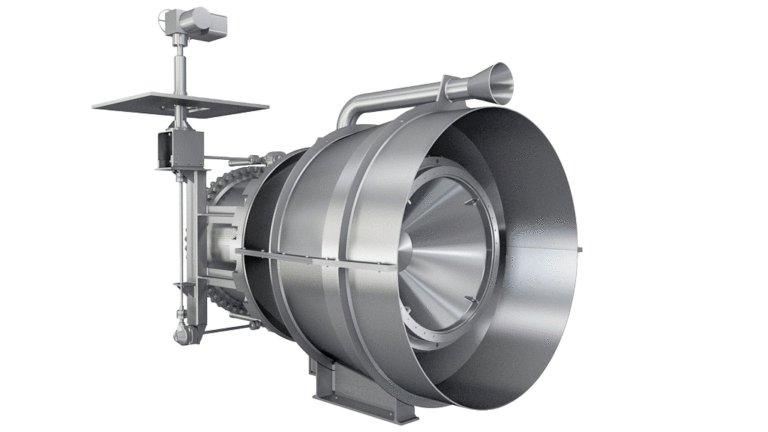 For environment friendly discharge
In hydropower plants, irrigation dams, compensating reservoirs or detention reservoirs, our hollow-jet valves are used for an environment friendly discharge of water downstream or into a tailwater pool while simultaneously enriching the water with oxygen. The hollow-jet valves made from high quality steel in combination with an elastic/metal seal and integrated jet deflector facilitate cavitation- and vibration- free energy dissipation.
Both electric and hydraulic operation allow excellent control performance. Electric heaters for use in cold climates and other specific customer requirements can be implemented. The control system can be designed such that the control room can recognise the cylinder's position at all times. This allows a precise control of the discharge volume. The hollow jet valves from ADAMS are well-proven for decades and stand out due to their great longevity and durability. 
Valves designed according to international standards: DIN EN, ISO, ANSI, ASME, MSS, AFNOR, GOST
Operation: Closing and opening electrically or via oil hydraulics
Benefits of the hollow-jet valves
Environmet friendly discharge of water
Enriching water with oxygen
Cavitation- and vibration-free energy dissipation
Excellent control performances