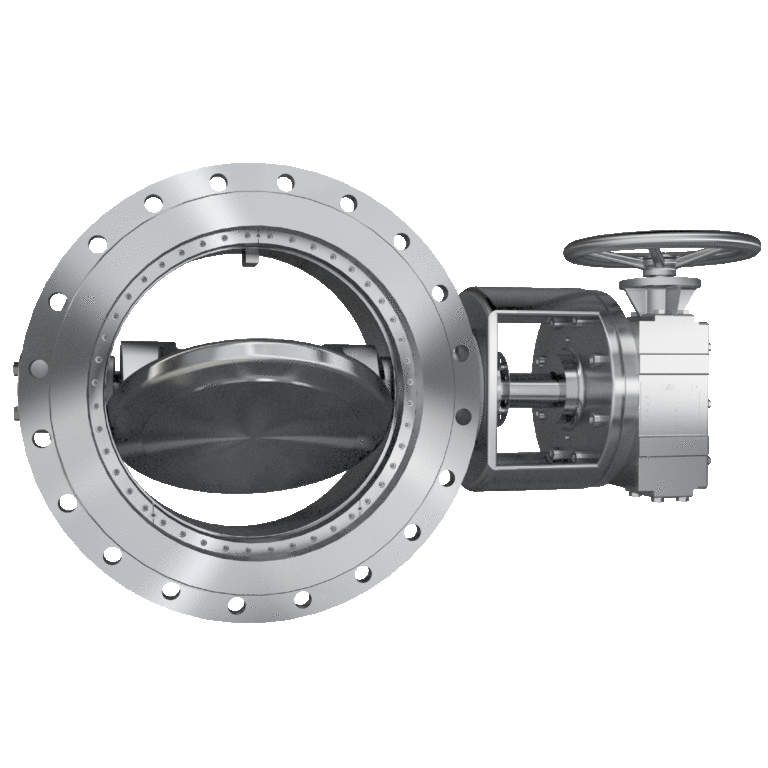 Exclusive patented inclined cone sealing system
The block and control valve MAK, utilizing ADAMS exclusive patented inclined cone sealing system, has proven its longevity under extreme working conditions and thousands of cycles. It offers a very economical solution as a maintenance-free design for metal-to-metal zero leakage capability.
Metal sealing, robust construction, and proven engineered material combinations make the MAK suitable for a wide range of temperatures and duties.
Easy maintenance
The sealing system is completely integrated within the body utilizing the conventional ADAMS laminated metal/graphite sealing allowing for easy maintenance of both sealing surfaces.
Due to the unique seat geometry the disc moves without any jamming even at high temperature differentials and under the full rated pressure. In addition to zero leakage the MAK offers excellent control characteristics and low pressure loss.
Construction lengths in accordance with ISO 5752 BS 13 (F16), ISO 5752 BS 14 (F4) and ASME B 16.10, API 609.
Valves designed in accordance with international standards, e. g. AD technical instructions, ANSI, API, ASME, ATEX,BS, DGRL, DIN EN / ISO, GOST, KTA, MSS, NACE, RCC-M
Operation: Manual, pneumatic, electric, hydraulic
Bi-directional zero bubble per minute shut-off
Anti-blowout shaft design
No sealing friction
High temperature compatibility
Inherently fire-safe
Low operation torques
Excellent control characteristics
Low pressure loss
Compact, robust construction
Low maintenance
Field repairable
Double disc design
PN 10 – 400
ANSI 150 – 1500
Cryogenic design
Hard-faced disc edge
Resilient seal
Heating jacket
Steam purged seat
Disc locking device, mansafe design
Spring-loaded stuffing box
Emission-free shaft sealing, complying with clean air act 1990
Stuffing box design for inservice packing replacement
Butt weld ends
Features of the block and control valve MAK
Depending on customers requirements, we adapt the valves to suit special needs and also equip them with additional options. That is how a custom-made valve comes into being. That is one of our strengths
Bi-directional tight shut-off and control with metal-to-metal sealing
Triple eccentric sealing system with laminated metal body seal
Seal fully integrated within the body, protected from flow
Operation: manual, electric, pneumatic, hydraulic