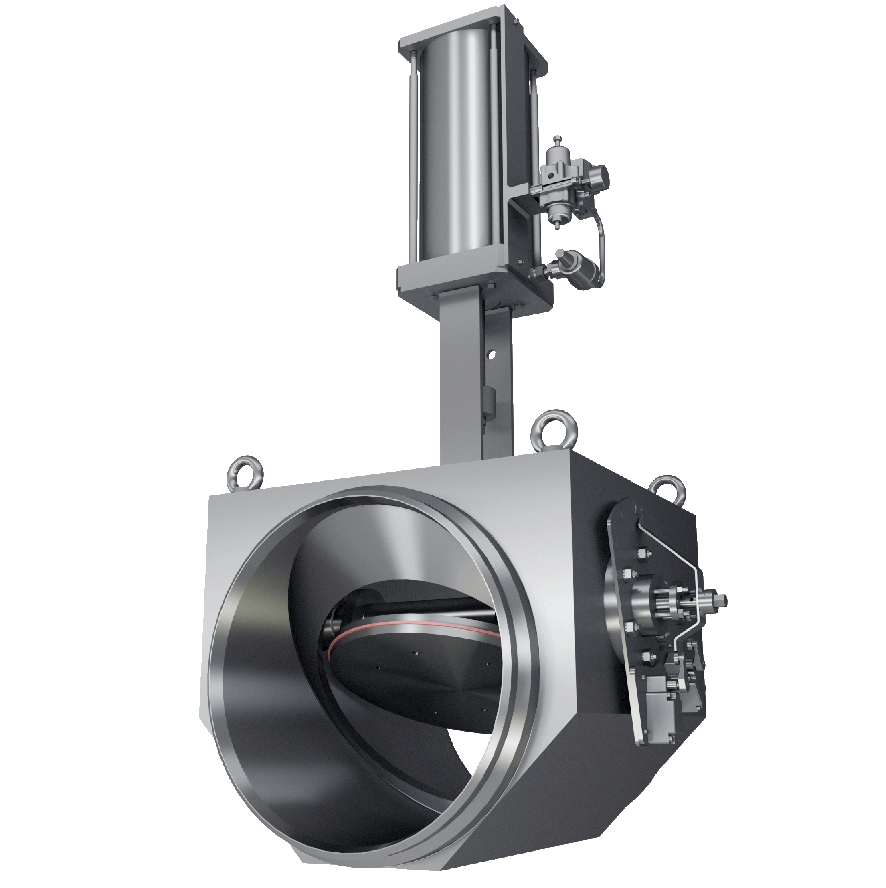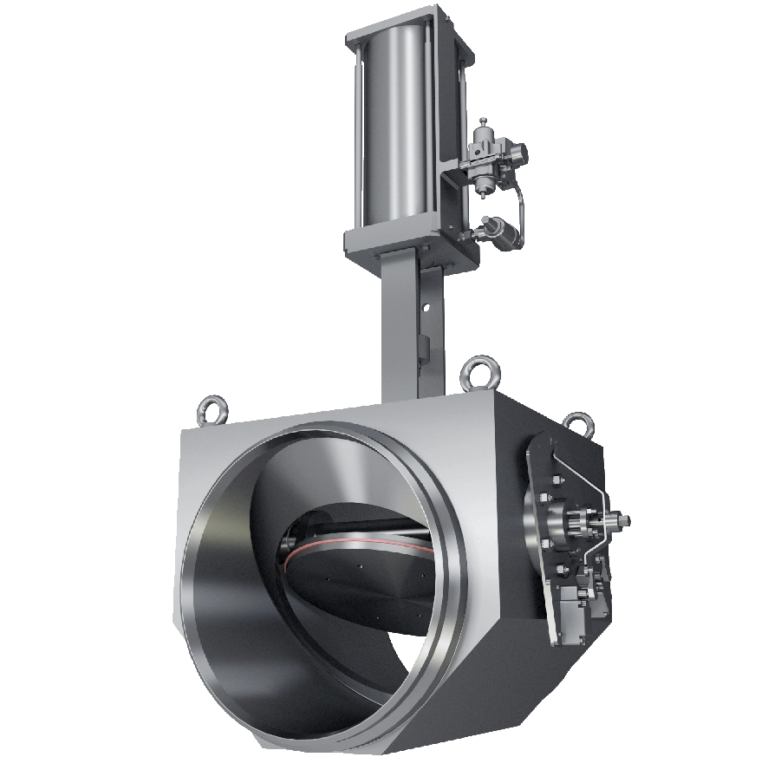 Safety in fractions of a second
The check valve FCV protects large steam turbines and compactors when load shedding with flow reversal in fractions of seconds. It is specially designed, closes automatically and absorbs the occurring high dynamic forces.
Modern high-performance steam turbines are efficient but expensive continuous flow machines, which need to be protected from possible damage. The FCV check valve features high responsiveness and automatic closure through its own weight within a mere 0.3 seconds. This is achieved through low moments of inertia, the short closure distance and the tripleeccentric closure system with obliquely positioned sealing cones. Force-actuated closure is possible with pneumatic, hydraulic or spring-loaded closing drives.
The FCV is equipped with a triple-eccentric shut-off system and is manufactured as a forged model. The seal seat and seal periphery are hard-coated. An inspection opening, an internal steam heating and a drainage connection are available as well as elements for remote transmission. The FCV is also available as a flange model.
Construction lengths in accordance with ISO F 5 (butt-welded version)
Valves designed in accordance with international standards, e. g. AD technical instructions, ANSI, API, ASME, ATEX, BS, DGRL, DIN EN / ISO, GOST, KTA, MSS, NACE, RCC-M
Operation: Self-closing, pneumatic, hydraulic
Robust forged steel construction
Outstanding sealing characteristics at both high and low operating pressures
Short closing distance
Absorbs high dynamic forces
No jamming at seat
Low internal friction
No internal bolted joints
Minimal maintenance; also possible on site
Absolute operating reliability at high closing frequencies
ADAMS Product range
Are you looking for another valve type or another field of application? In our product search, you have the possibility to filter for your requirements and find the most suitable solution from our broad range of tight shut-off, throttle and control valves, check valves and combined function valves.