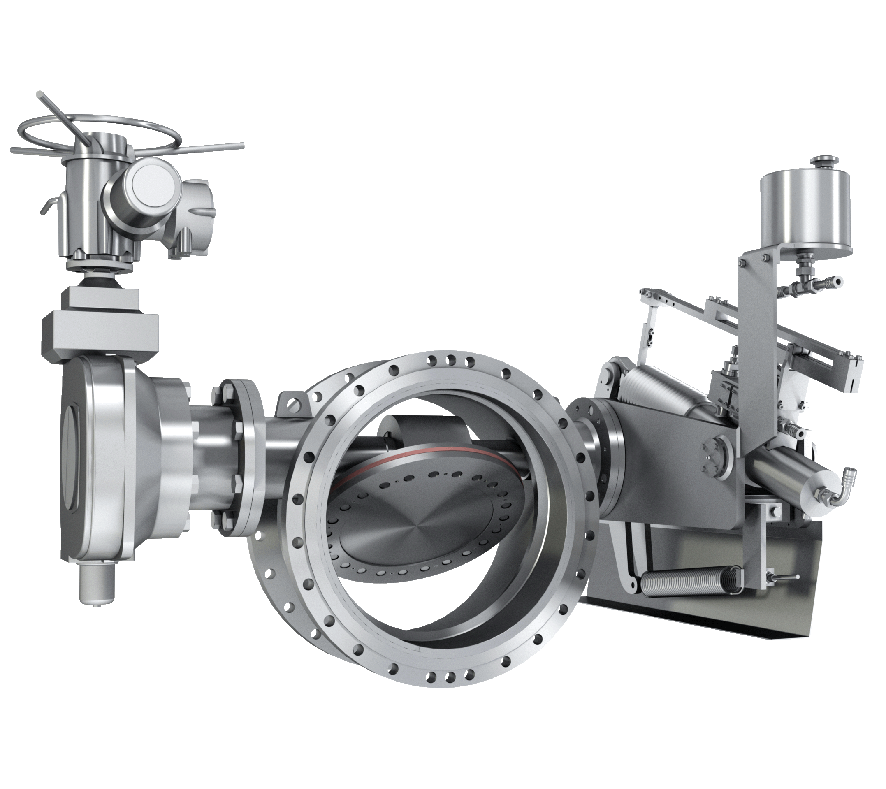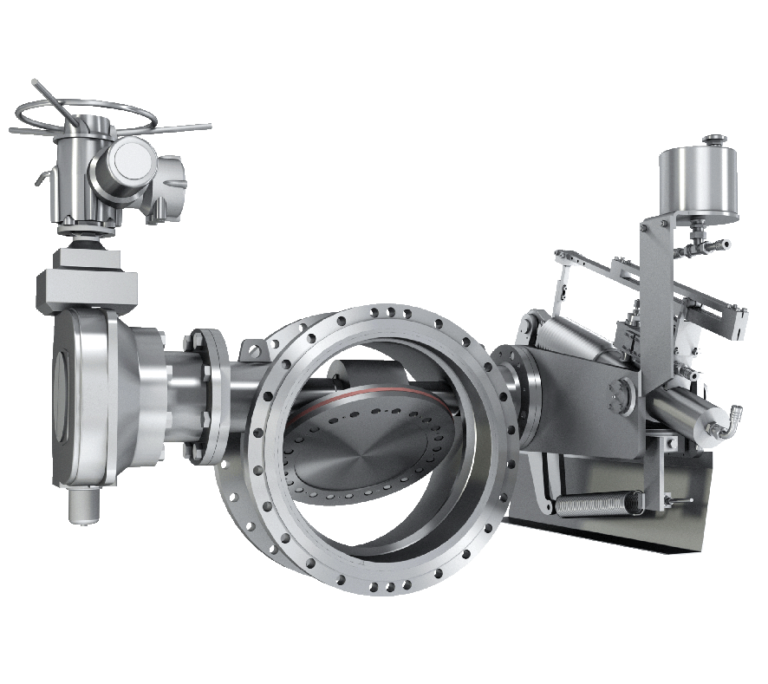 Well combined
Our combined function valve GBZ/AZI provide a particularly efficient solution: they combine tight shut-off, throttle and check valves in one single unit.
The GBZ and AZI combination valves are especially space-saving as their triple function replaces the two valves that would have otherwise been necessary the check and shut-off elements.
Its shut-off and control operations are achieved via an overrunning clutch. An advantage is that the hydraulically damped disc can move freely and closes automatically and shock-free if a pump fails. Therefore this type of valve is particularly reliable and economical. The combined function valve GBZ/AZI is equipped with a hydraulic damping system separate from the operating medium, externally fitted and multi-adjustable.
Construction lengths in accordance with ISO 5752 BS 14 (F4). Custom-made construction lengths on request
Valves designed in accordance with international standards, e. g. AD technical instructions, ANSI, API, ASME, ATEX, BS, DGRL, DIN EN / ISO, GOST, KTA, MSS, RCC-M
Operation: Manual, electric, adjustable hydraulically damped
Triple function: shut-off, throttling, checking
Compact dimensions
Lower loss of pressure (compared with using two valves)
No flow turbulences
Low-noise, controlled, shock-free closure
Damping and braking system externally individually adjustable during operation
Additional screw retention
Prepared for subsequent installation of
counterweight
Can be retrofitted with electric positioning drive
ADAMS Product range
Are you looking for another valve type or another field of application? In our product search, you have the possibility to filter for your requirements and find the most suitable solution from our broad range of tight shut-off, throttle and control valves, check valves and combined function valves.