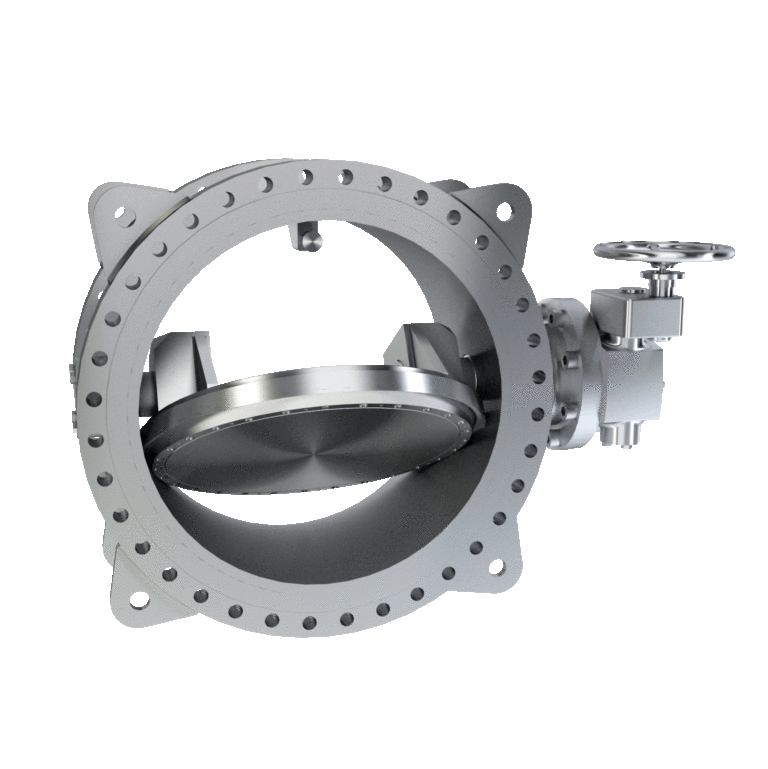 Economy in large dimensions
Our tight shut-off valve OSK offers an economical solution, for instance for piping systems conveying liquids or gases. Its compact design and flexible welded construction make it suitable for a wide range of applications.
The OSK's double-eccentrically positioned valve disc and the hydrodynamically optimised soft sealing system allow the medium to flow through homogeneously without dead zones. Low wear is guaranteed by two factors: the continuous valve seal is highly resistant to hydrodynamic forces and low friction is gentle on the sealing system. Furthermore, rubber-coated valves or those made of stainless materials are available to ensure resistance to corrosion. A seawater model is also available.
The tight shut-off valve OSK can be adapted to suit special requirements with a number of options:
L1 metal seal
Blocking system
Vulcanised hard rubber lining
Butt-welded version
Elements for remote transmission
Construction lengths in accordance with ISO 5752 BS 13 (F16), ISO 5752 BS 14 (F4) and ASME B 16.10, API 609. Custom-made construction lengths on request
Valves designed in accordance with international standards, e. g. AD technical instructions, ANSI, API, ASME, ATEX, BS, DGRL, DIN EN / ISO, GOST, KTA, MSS, NACE, RCC-M
Operation: Manual, electric, pneumatic, hydraulic
Double-eccentric positioning 
Gas-proof closure
Compact design
Low weight
Low actuation torques
Good control characteristics
ADAMS Product range
Are you looking for another valve type or another field of application? In our product search, you have the possibility to filter for your requirements and find the most suitable solution from our broad range of tight shut-off, throttle and control valves, check valves and combined function valves.