Reliability at high temperatures and large nominal widths
The strength of the tight shut-off valve HTK is its absolute tightness at temperatures up to 950 °C. The triple eccentricity combined with the special metallic sealing system in the valve ensures easy opening and closing, even at extreme  temperatures.
Our state-of-the-art welding technology makes it possible to work with large nominal widths and enables us a great deal of flexibility with which we manufacture special lengths and custom-made valves in accordance to the requirements of our customers. Whether a heating jacket, single- or double-row steam injection, or valves that open and close at extremely high speeds: we provide customised solutions for the HTK for a wide variety of purposes. The compact design of the valve, even for large nominal widths, makes the HTK the valve of choice for both underground and overhead lines.
The tight shut-off valve HTK is available both as a standard model and in a variety of customised designs. The custom-made models include:
The HTK for ethylene plants
The TLV transferline valve and the DV decoking valve
The HTK block & bleed
Two seals are placed one behind the other in the seal seat. A chamber between the seals can be used to suction off residual leakages or for barrier media.
HTK for FCC plants
Valves with expander inlet and bypass for coping with extremely high temperatures and abrasive media.
Construction lengths in accordance with ISO 5752 BS 13 (F16), ISO 5752 BS 14 (F4) and ASME B 16.10, API 609. Custom-made construction lengths on request
Valves designed in accordance with international standards, e. g. AD technical instructions, ANSI, API, ASME, ATEX, BS, DGRL, DIN EN / ISO, GOST, KTA, MSS, NACE, RCC-M
Operation: Manual, pneumatic, electric, hydraulic
Optimal tightness
Withstands high temperatures
Progressive sealing
Reliable functioning in any position installed
Capable of combining various operating tasks: flow regulation, shut-off function
Great resilience, even at high switching frequency
High flexibility due to welded construction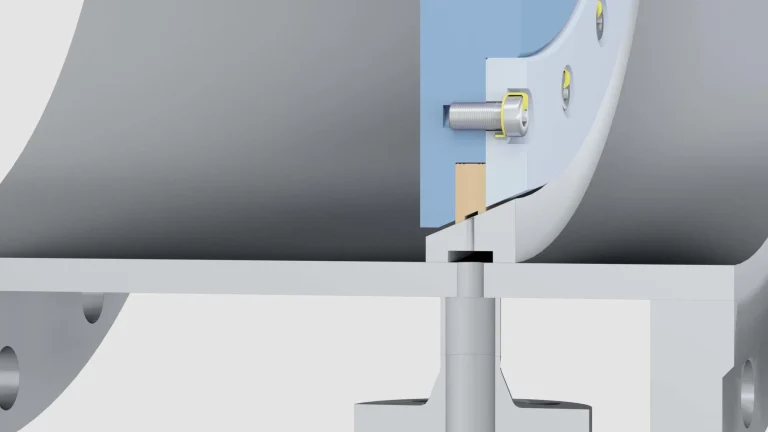 Block & bleed
Operating processes can make it necessary to avoid even the most minor of leakages. In order to achieve this, two seals are placed one behind the other in the seal seat with a chamber between them. The chamber can be pressurised with a barrier medium of liquid or gas. A leakage detector can also be installed to test tightness.
Quick-opening and quick-closing function
The control and regulation of opening and closing can be supplemented with a quick-opening and quickclosing function. The function offers control reaction times of less than one second.
Hard-coated seal seat 
For use at extremely high temperatures, solid metal seals are used that are additionally hard-coated. The sealing parts both on the valve and in the body are equipped with a low-wear hard facing.
ADAMS Product range
Are you looking for another valve type or another field of application? In our product search, you have the possibility to filter for your requirements and find the most suitable solution from our broad range of tight shut-off, throttle and control valves, check valves and combined function valves.