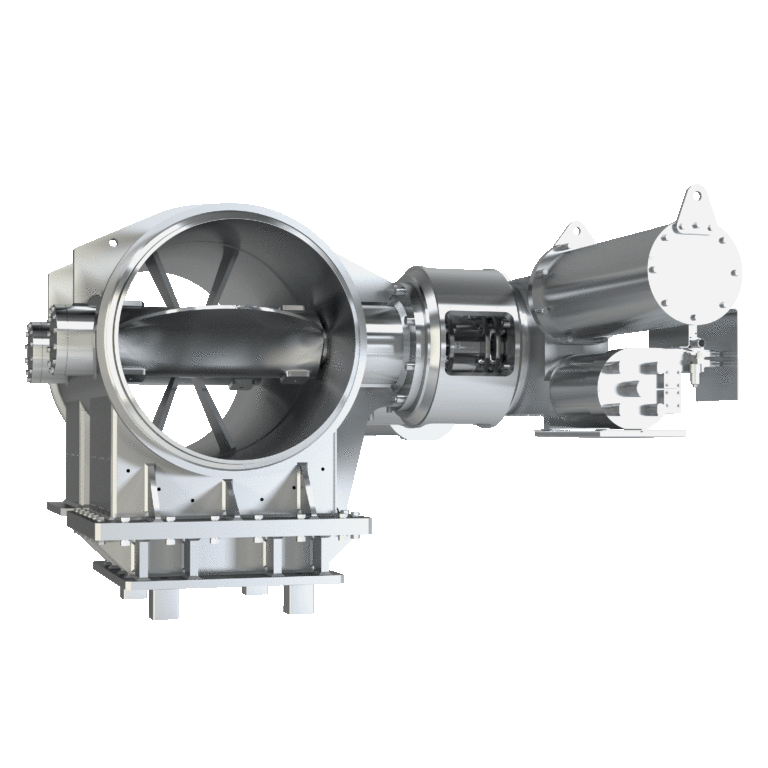 For absolute safety in nuclear power plants
Our control valve NSK was specially developed for safeguarding turbines in nuclear power plants: a hydraulically actuated quick-closing and control valve that more than meets the increased safety requirements of a nuclear power plant.
The control valve NSK is located downstream from the reheater in order to protect the low-pressure turbines. Depending on the design of the power plant, we plan and develop an ideal solution together with our customers. Thus, these valves are installed at the Olkiluoto 3 nuclear power plant in Finland. A specially segmented sealing system with an intermediate steam exhaust system guarantees, that the stems are reliably sealed.
We were presented with the "Supplier Award" by our customer Siemens AG for developing the valves used at the Olkiluoto nuclear power plant in Finland.
Robust body design
Two valve discs in one body (therefore fewer welds on the body and fewer regular examinations  necessary)
Hydrodynamically optimised design with spherically formed valve discs
Discs of the valve eccentrically positioned with self-closing behaviour
Body with mechanical end stops to avoid the impact of vibrations
Bearing and valve stem CDS-coated
Secured drainage of the bearings
Stem sealing through automatically adjusting tubular spring sealing with sealing steam connection and waste steam exhaust extraction
Automatic closure in case of auxiliary power failure
Valve stem located in valve disc
Cardan connection of the drive via steel lamination coupling
Hydraulic drive with secured closed position via disc spring assemblies
ADAMS Product range
Are you looking for another valve type or another field of application? In our product search, you have the possibility to filter for your requirements and find the most suitable solution from our broad range of tight shut-off, throttle and control valves, check valves and combined function valves.