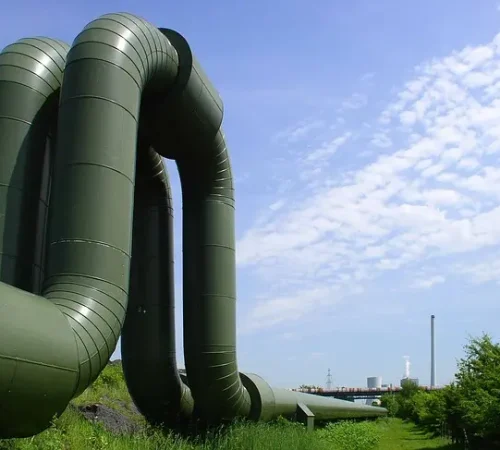 Renaissance of heating from networks
Changing attitudes in society with regard to energy supply are lending new attractiveness to the district heating networks of today. Our decades of experience in working with the district heating industry enable us to provide mature valve engineering for this range of applications. We have worked closely with the district heating industry since 1962. This extensive experience enables us to provide tried-and-tested valve solutions for shutting off, controlling flow and protecting pumps.
For example, we have been providing metallic sealing systems for decades for design/construction temperatures over 120 °C or if tightness is required on both sides. We also provide valves for the district heating industry that are equipped with an individually adjustable damping system. We thus guarantee optimal control over the development of pressure surges, particularly in pipes with large diameters.
Due to our highly trained and sophisticated engineers, we are able to provide our customers with special solutions like combined tight shut-off, throttle and check valves and also fit accessories like blocking systems on standard valves. An enhanced type of our tight shut-off, throttle and control valve type MAK is often used to replace gate valves in district heating systems, providing 100% tightness and optimised control functions. In case a standardized valve without any additional options is needed, we are able to deliver our tight shut-off, throttle and control valve type MAK up to DN1200 with a shorter delivery time. Valves used in district heating networks