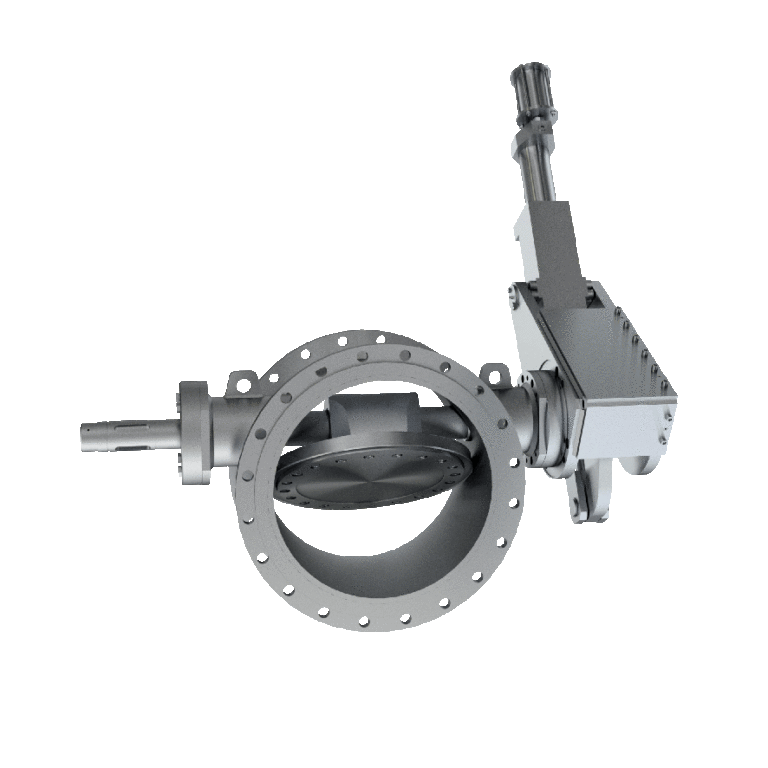 Complete pump protection in sophisticated areas
Our  check valve RZN offers proven pump protection for applications with liquid media. The individually adjustable damping system enables the butterfly valve to perform shock-free checking, even in critical areas.
These butterfly valves feature first-class hydrodynamic characteristics, low pressure losses and the individually adaptable damping system. Their closing characteristics can be optimally adjusted to suit the needs of each system with the help of the damping system. In addition, the check valves RZN can be simply readjusted to adapt to new requirements if changes are made to the system at any point in the future.
Both check valves RZN and RZI are ideally suited for protecting pumps for liquid media. Due to the high flexibility of material and seal, the valves can be used in a wide variety of applications. For example, a seawater model is available in stainless steel and with a hard rubber lining.
Construction lengths in accordance with ISO 5752 BS 14 (F4) Custom-made construction lengths on request
Valves designed in accordance with international standards, e. g AD technical instructions, ANSI, API, ASME, ATEX, BS, DGRL, DIN EN / ISO, GOST, KTA, MSS, RCC-M
Operation: Automatically closing and adjustable hydraulically damped
Complete pump protection
Controlled, shock-free closing
Low pressure loss
Progressive sealing
Individually adjustable damping system
Automatic mode of action
Additional screw retention
Subsequent installation of counterweight possible
ADAMS Product range
Are you looking for another valve type or another field of application? In our product search, you have the possibility to filter for your requirements and find the most suitable solution from our broad range of tight shut-off, throttle and control valves, check valves and combined function valves.