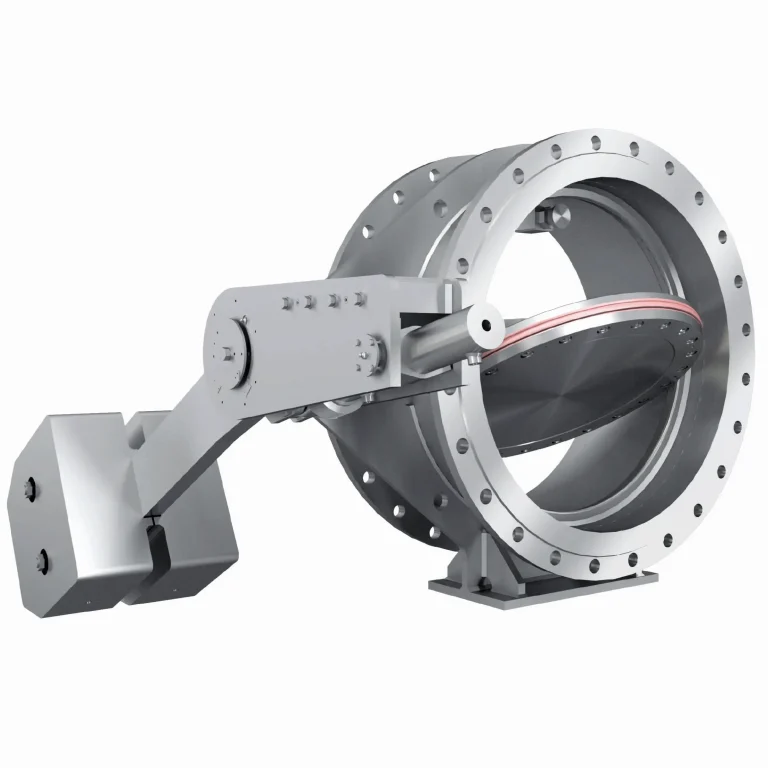 Reliability at large nominal widths
The combined function valve GZA is a combined shut-off and check valve featuring a closure weight and hydraulic controls. Its closure system works reliably, even in the event of a complete power failure.
Due to the large possible nominal widths up to DN 4.000, the GZA is often used in cooling water systems for power plants and for penstocks. Its range of applications includes pipe-rupture safety as well as pump and turbine protection. The combined function valve GZA is manufactured either with massive disc or a bi-plane valve disc design.
Construction lengths in accordance with ISO 5752 BS 13 (F16), ISO 5752 BS 14 (F4) and API 609. Custom-made construction lengths on request
Valves designed in accordance with international standards, e. g. AD technical instructions, ANSI, API, ASME, ATEX, BS, DGRL, DIN EN / ISO, GOST, KTA, MSS, RCC-M
Low pressure-loss coefficients
Service-friendly construction
Hydrodynamically designed valve disc
Operation via an externally positioned closure
weight and hydraulic service drive
Custom-made models with a wide range of options
ADAMS Product range
Are you looking for another valve type or another field of application? In our product search, you have the possibility to filter for your requirements and find the most suitable solution from our broad range of tight shut-off, throttle and control valves, check valves and combined function valves.